Residential and Commercial Consumer Unit Installation
At Nfinnerty Electrical, our NAPIT registered electricians have installed hundreds of consumer units in York and throughout the surrounding areas. Our consumer unit and fuse board replacements:
are always installed to the highest standards
are always fully compliant with the latest British Standards
are always fully tested
certification is always provided promptly.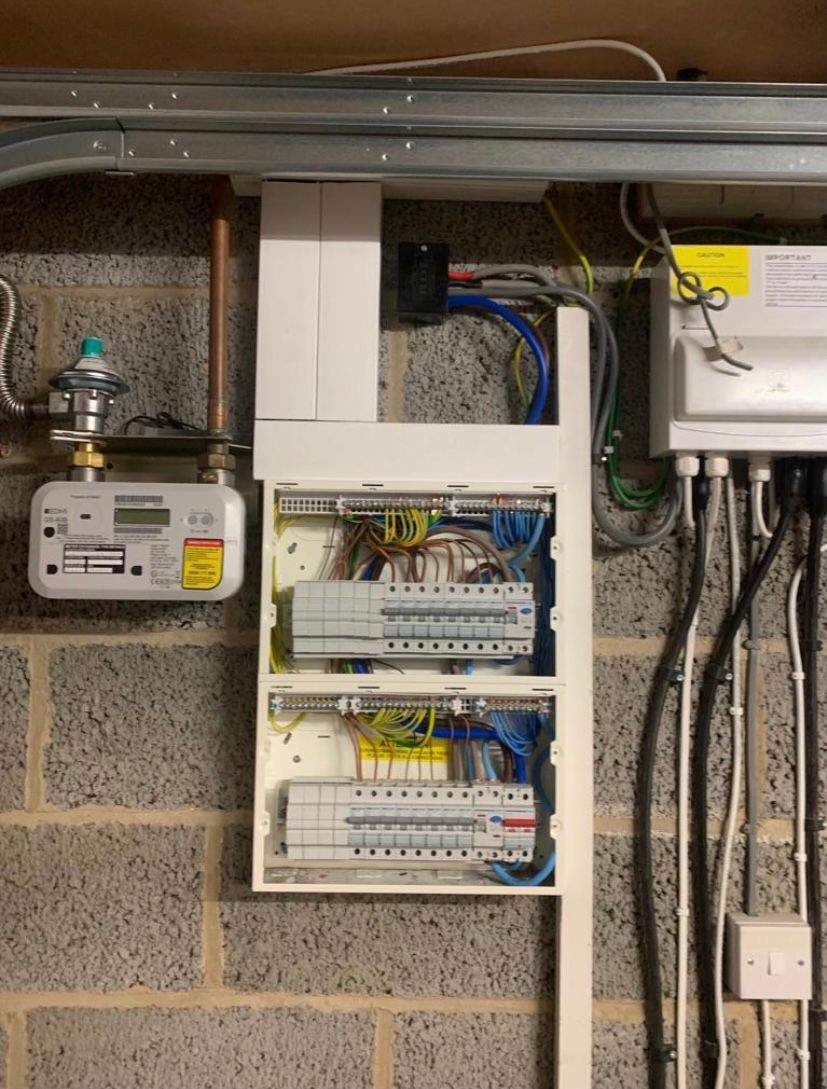 A consumer unit, otherwise referred to as a fuse board acts as the control centre for a properties electrical system. Different consumer units can be used for different applications depending on the property type and size.
A consumer unit usually acts as a first point of contact for querying electrical faults within a home, and its interface reflects this. With most consumer units you will expect to see a mains switch, RCD and switches for circuit breakers corresponding to different parts of the property.
Why Might I Need a New Consumer Unit?
In addition to distributing the incoming electrical supply to smaller circuits, the consumer unit also has many safety devices giving the user complete protection against direct or in-direct contact with electricity and also against fire.
However, this is only when the fuse board is up to date and in line with the latest regulations. In the UK, many homes still have outdated fuse boards with old fuses installed, which generally offer little or no protection against contact with electricity. A replacement fuse board installation would improve both safety and electrical efficiency.