24/7 Emergency Electrician in York and Surrounding Areas
Lights continuously flickering? Experiencing a burning smell in your house? Outlet too hot to touch? It's time to call an emergency electrician to identify and fix the problem. 90% of emergencies can be fixed in less than one hour!
Don't ignore electrical problems even if they are minor because it can eventually put your entire space at risk. Make sure that your house, office and your loved ones are safe.
24/7 emergency electrician in York, Nfinnerty Electrical are here for you to carry out all your emergency electrical maintenance and repairs at a moment's notice, anywhere within York. With our NAPIT approved electricians, you will get fast, reliable, safe and durable solutions to all your electrical problems around the clock.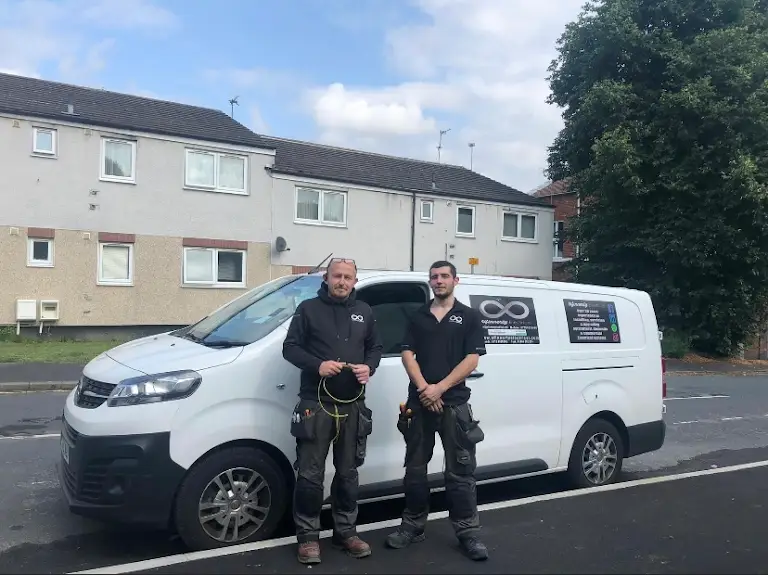 Why Nfinnerty Electrical?
We're available 24 hours a day, 7 days per week in the York area during your time of need.
Transparency – We clearly state how much costs will be and talk you through the safest, most cost-effective solutions.
Advanced Solutions – Our electricians are equipped with the most up to date technology to quickly identify issues.
Rapid Response – In an emergency, we can usually be with you within the hour to attend to the problem.
Trustworthy – All of our electricians are fully insured and trained to the highest standards.  
When Do I Need an Emergency Electrician?
Are you unsure if your issue constitutes an emergency? Don't worry; we can help with any electrical work you may need with our general electrical services. However, if you experience the following, we highly recommend seeking help sooner rather than later:
Worn or damaged wiring
Shocks when touching electrical devices, switched or sockets
Power outages (that appear to be localised to your property)
Power supplies and outlets that have come into contact with water
The smell of burning or smoke from plug sockets or electrical devices
If you feel your safety has been compromised by an electrical fault
Exposed wires
Loud buzzing sounds emitting from electrical switches, sockets, lights, connections or equipment.
One of our electricians can assess the situation over the phone if necessary, and be with you within two hours.