Garden Lighting Design and Installation Solutions
As a NAPIT registered electrician in York, Nfinnerty Electrical provide bespoke design and installation solutions for garden lighting in York and throughout the surrounding areas. All our designs are individually created to enhance the features of your garden, and we work closely with our clients to ensure complete satisfaction.
We light all types of outside spaces ranging from roof terraces all the way up to houses with expansive grounds, and irrespective of size we treat each project with the same dedication and enthusiasm. Our goal is to help transform your garden into a visually stunning outside space to be enjoyed all year round.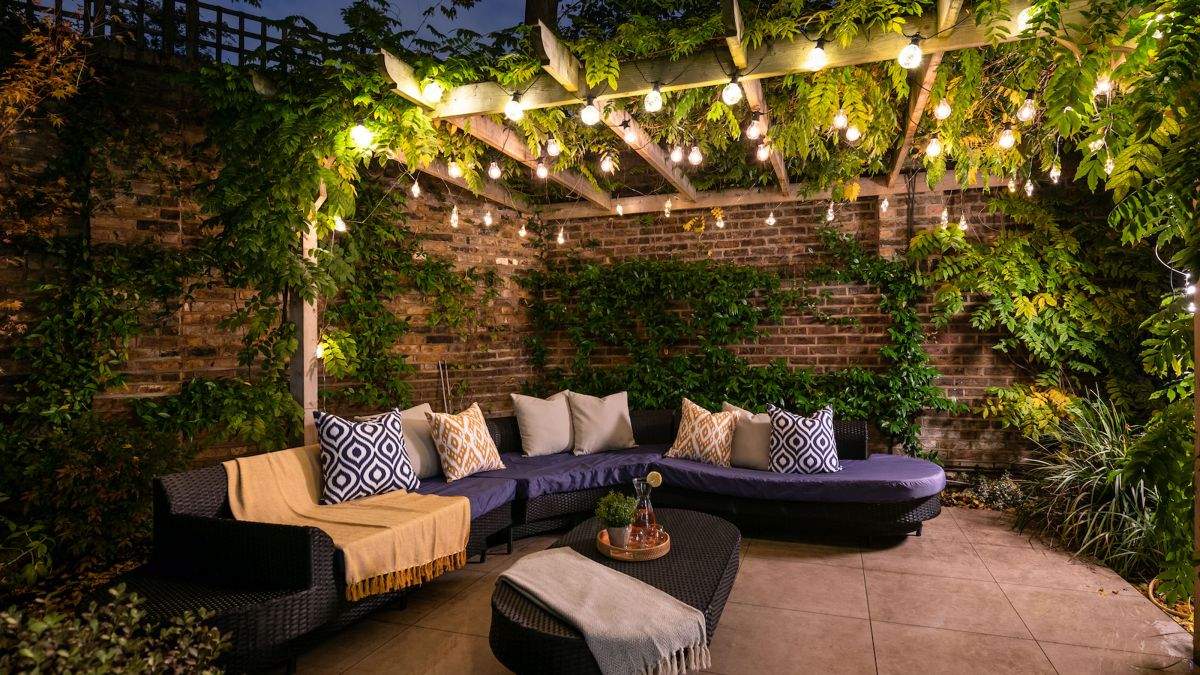 Benefits of Garden Lighting
Be able to use your garden on winter evenings
You can highlight specific plants, trees or works of art – looks amazing
Light your journey around the garden
Use garden lights to create a party atmosphere
Security lighting to deter unwanted visitors
Driveway lights will welcome you home
Create a relaxing space for evening use
Illuminate your outdoor kitchen
Accentuate water features, hot tubs and swimming pools
Steps and slopes can be lit to avoid accidents
Garden Lighting Design Ideas and Benefits
When undertaking a garden design and build project, it is vital to consider the exterior lighting options from the start. One significant benefit is that the installation team can incorporate lighting as part of the overall garden design and hide the cables. Nfinnerty Electrical recommends not over lighting your garden. Otherwise, it can be too bright and unwelcoming. It is essential to set a mood but also to consider safety. We create interest by combining different types of lighting set at various levels. Other considerations include lighting controls (manual, times, apps) and energy efficiency.
Landscape lighting creates a magical extra room at night and is essential to any garden. A well-designed garden lighting scheme draws the eye outside to enjoy the features adding a wonderful new perspective as dusk falls. A little light can go a long way at night, so select key focal points to be lit, ideally features that look good whatever the season. Here, we show you some of the exterior lighting projects we have worked on to give you ideas on how to enhance the appeal of the garden or landscape area.