Installing EV Chargers for Homes and Businesses Throughout Yorkshire
As electric and hybrid vehicles continue to rise in popularity with a greater awareness of their benefits – it is clear that all workplaces and households need to address the charging situation. NAPIT registered electricians Nfinnerty Electrical provide EV charger installation in York and throughout the surrounding areas.
While it is possible to charge your electric vehicle via your standard 3 pin socket, it isn't always practical to run extensions out of doors and windows. If you were to install a dedicated electric vehicle charging point you would benefit from faster charging times as well as less strain on your internal electric circuits.
Whether you're investing in a fully electric or hybrid fleet, or you'd like to cater to clients, customers and visitors with electric vehicles, we can design, plan and install car charging points to your specific requirements.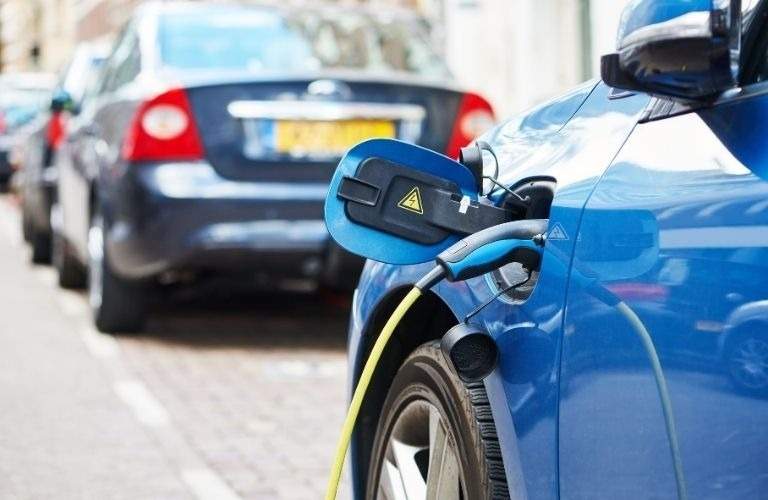 Can I Qualify for Funding?
There is government funding available for landlords, flat owners and people living in rental accomodation which is now called the EV Charge Point Grant – please call us for guidance if you think you are eligible.
Government funded grants can provide 75% towards the cost of your charge point, up to a maximum of £350.
Our EV Charger Installation Services
Home Electric Car Charger Installations
As the majority of the charging of your car will be at home, it is essential that you choose a company like ours who have the necessary experience and knowledge to carry out a safe and efficient installation.
We offer a wide range of charge points from high quality manufacturers, they are reliable, stylish, competitively priced and are covered by a 3 year manufacturer warranty.
Workplace Electric Vehicle Charging Point Supply & Installation Service
Worried about not being able to get home from work? Don't worry, we can provide charging solutions at work so you can concentrate on what really matters.
We pride ourselves on providing a full consultancy for the installation and maintenance of our services. We only ever provide the most cost effective advice and independent consultation for your budget and business.
The smart charge points that we install will track the amount of electricity used by your employees and provide digital reports, either weekly, monthly, quarterly or annually.